Are you a Shipper working with your contracted carriers?
Or perhaps a Freight Forwarder sifting through numerous rate cards? The intricate transport rate structures can be daunting. Consistently choosing the best carrier isn't just about accuracy. It hinges on a well-defined strategy.
A single oversight in carrier selection can escalate shipping costs. Worse, it could risk your reputation, especially with high-value or mission-critical cargos.
We understand this immense challenge. The question is: Is your approach to rate management truly optimizing costs and efficiency with each transaction?
Harness an Intelligent Recommendation Engine to sift through rate cards, guiding you to the Cheapest, Fastest, or Most Reliable carriers for the task

Maximize Precision with 20High!
Dive deep into the intricate world of transport rate management with 20High, your partner in streamlining complex processes. Our platform boasts simplicity, intuitiveness, and unmatched flexibility in managing rate cards and contracts.
With 20High, you're not just restricted to online operations. Effortlessly download and populate rates using Excel offline, then upload multiple revisions with ease. But the magic doesn't stop there: our analytical Recommendation Engine meticulously evaluates freight details, route coverage, transport rates, transit time, and even past delivery track records to guide you to the Best-Fit carrier.
With 20High, every detail is accounted for. No guesswork, no oversights. Only precision. Elevate your transport rate management to unparalleled levels of efficiency.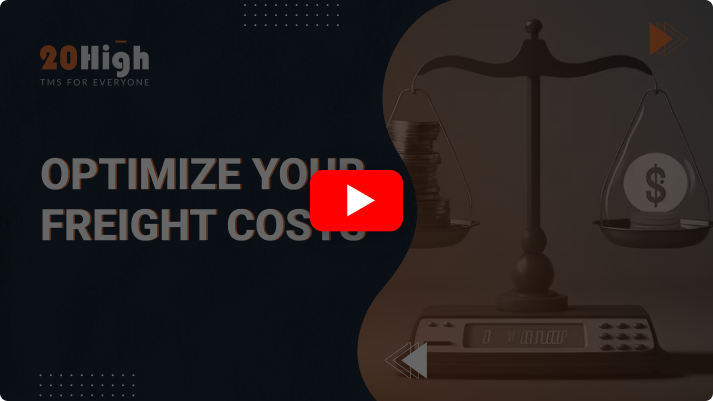 Streamlined Carrier Management in Just Three Steps
With 20High, achieve unmatched carrier management proficiency